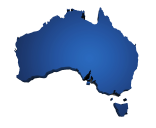 Proudly Australian Owned & Operated Since 2010
Online shopping for Mobility products in Australia . 
Based in Perth, Western Australia, we are the importer and licensed wholesaler for Redgumbrand portable ramps, wheel chairs, walkers, electric bicycles and scooter accessories. We can post our products direct to you Australia-wide.
Redgumbrand Australia also manufactures a large range of accessories for most makes and models of mobility scooter under the "Scooter Xtra's" logo, and has access to the extensive EMS mobility products range. The EMS range of daily living mobility aids includes:
Mobility walkers

Electric beds

Lift Chairs

Portable aluminium ramps

Electric pedal assist bikes
Within our site you will find an up-to-date product guide and general information on wheel chairs, mobility scooter accessories and more. We encourage you to take your time viewing the material and welcome you to the Redgumbrand team.
Contact us for a solution to all your mobility aid requirements.